Main content starts here, tab to start navigating
Catering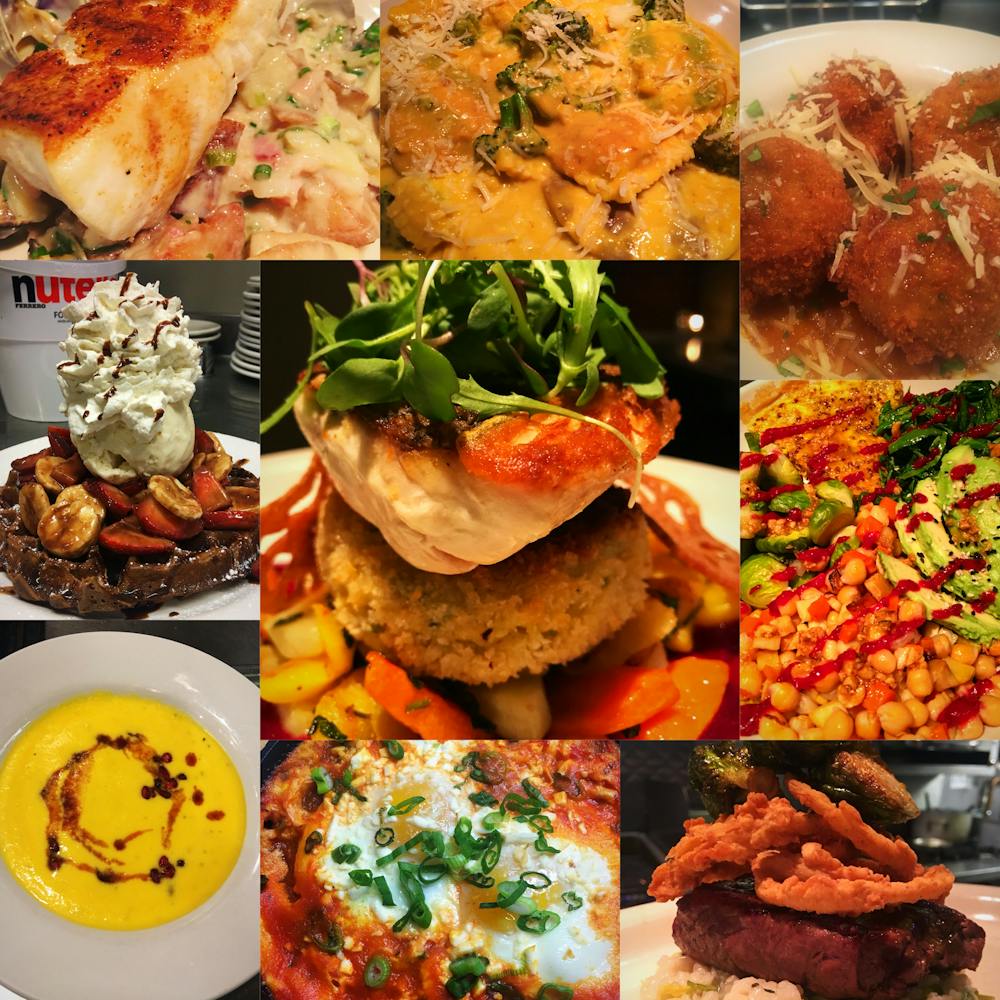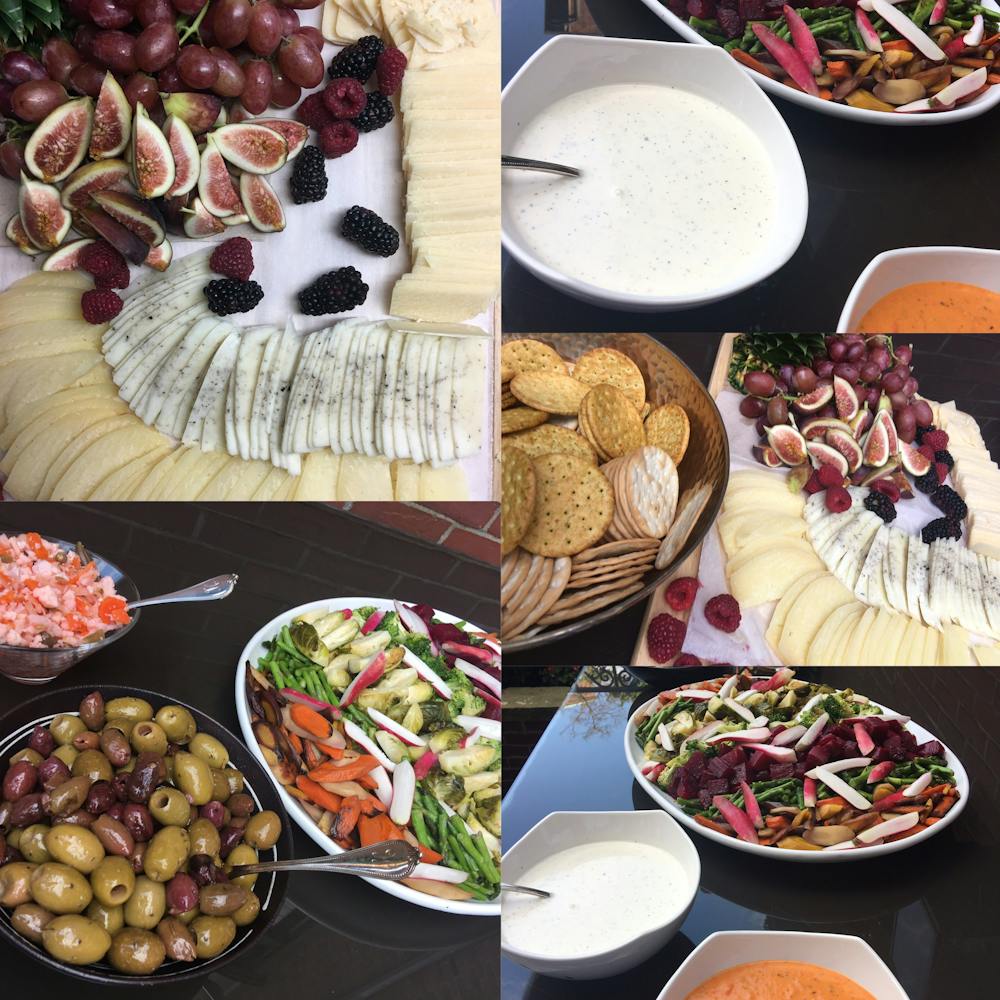 Pickup any timeServing dishes & utensils not included.617-720-1152 | contact@paramountboston.com
Please provide a minimum of 2 days notice for your order.
Ask for what's new on the seasonal menu !!
This year, try something new. Sit back and let someone else do all the cooking! Let this event be one that you can spend with family, friends & loved ones.
Entrees
Six Pan Roasted Shrimp (per person)

choose one taste flavor scampi, miso glazed, teriyaki or blackened

$15

Pan Roasted 7oz. Salmon Fillet (per person)

choose one taste flavor teriyaki glazed, miso glazed, blackened, piccata, general tso's glazed

$15

Grilled 9oz. Tenderloin Steak Tips (per person)

choose one: BBQ, Teriyaki, Blackened

$18

Chicken Breast (per person)

choose one taste flavor piccata, marsala, cutlet, parmesan

$8

Full Pan Chicken Broccoli Ziti

feeds 10 people

$80

Nonna's Meatballs & Red Sauce

feeds 10 people 6 meatball per person

$80

Fajitas

roasted mushrooms, corn, onion, bell peppers, refried black beans, steam yellow rice, cilantro, chipotle crema, avocado, lettuce, flour tortilla, cheddar jack cheese,

Roasted Vegetables tofu (per person) $23

Roasted Shrimp (per person) $26

Carne Asada alla plancha (per person) $28

Grilled Chicken (per person) $24

Bbq Pulled Pork (per person) $24

Teriyaki

stir fried vegetables, roasted mushrooms, carrots, bell peppers, broccoli, green beans, bok choy, red cabbage, cilantro

Roasted vegetables & tofu (per person) $23

roasted salmon (per person) $26

pan seared shrimp (per person) $26

carne asada all plancha (per person) $28

grilled chicken (per person) $24

Slow Roasted 8oz Meatloaf (per person)

mashed potato, broccoli, caramelized onions & mushrooms gravy

$22

Roasted Buddha Bowl (per person)

crispy fried tofu, baby spinach, roasted beets, zucchini, cauliflower, asparagus, chickpeas, avocado, toasted peanuts, sesame seeds, White balsamic lemon vinaigrette

$19

ADD grilled or crispy chicken $8

ADD roasted salmon or shrimp $15

ADD grilled steak tips $18

ADD Burrata cheese $8

Ragu Bolognese (per person)

Nonna's traditional meat sauce, pecorino cheese, Fresh fusilli pasta, sicilian oregano

$24

Six Cheese Tortellini (per person)

roasted mushrooms, corn, sun dried tomatoes, kale, parmesan, curry brown butter cream sauce

$22

Lobster Raviolis (per person)

zucchini, roasted tomatoes, fennel, citrus spicy beurre blanc sauce

$25

New England 7 oz Blue Cod (per person)

crispy polenta, roasted cauliflower, clam chowder sauce

$25

Roasted 7 oz Lemon Sole Picatta (per person)

roasted medley cauliflower, yellow rice, sweet & sour peppers, lemon caper brown butter sauce

$25

9oz Steak Frite alla plancha

pecorino truffle home fries, Paramount salad, chimichurri sauce

$28
Sides
feeds 10 people | $50.00
Creamy Mashed Potatoes

Roasted Stir Fried Vegetables

carrots, broccoli, green beans, bell peppers, red cabbage, mushrooms, bok choy, sesame seeds

Broccoli & cauliflower Florets

Pasta & Red Sauce

Herbs-Infused Roasted potatoes

Mexican Rice & Beans

Crispy Brussels Sprout

sweet & sour peppers, feta cheese, honey sriracha

Fajitas Vegetables

Roasted mushrooms, corn, onion, bell peppers, black beans, cilantro, cheddar jack cheese

Grilled or Steamed Vegetables

bell peppers, zucchini, summer squash, mushrooms red onion

Steamed Yellow Rice & Vegetables

Stir Fried Rice

mushrooms, ginger, peas, carrots, scallion, cilantro, eggs, toasted sesame seeds, sesame oil, soy sauce, roasted peanuts

Crispy Potato Tots

parmesan cheese, scallion

Crispy Buttermilk Onion Rings

chipotle aioli
Sliders
$7.00 each slider
Cheeseburger

american cheese, caramelized onions, russian dressing

House Made Veggie Black Beans & Quinoa Burger

fresh guacamole, pico de gallo

BBQ Pulled Pork

shredded cheddar cheese, coleslaw

Fresh Atlantic Salmon Burger

sweet-spicy thai glaze
Appetizers & Hors d'Oeuvres
Crispy Chicken Wings

Buffalo, Bbq, Old Bay, Teriyaki or General Tso's Sauce, Ranch or blue cheese dressing

$2

gluten free

crispy chicken & lemongrass potstickers

kung pao dipping sauce

$2

fully loaded potato skins

applewood smoked bacon, cheddar cheese, scallions, sour cream

$2

grilled teriyaki chicken skewers

$3

Grilled Tenderloin Beef Skewers

$5

Miso Shrimp Skewers

$4

homemade guacamole

corn tortilla chips

$50

add pico de gallo $20

Loaded chipotle-Grilled chicken quesadilla

Roasted vegetables, black beans corn salsa, cheddar jack cheese, 20 pieces

$35

Loaded 13 Hour Hickory Smoked Pulled Pork Quesadilla

Roasted vegetables, black beans corn salsa, cheddar jack cheese, 20 pieces pieces

$35

Loaded Roasted Vegetable Quesadilla

Roasted vegetables, black beans corn salsa, cheddar jack cheese, 20 pieces pieces | pico de gallo, sour cream

$25

Chef's Tacos

Choose one: grilled chicken, roasted shrimp, carne asada, crispy fish, crispy avocado, pulled pork. All tacos come with pico de gallo, chimichurri, cotija cheese, refried black beans, chipotle mayo

$7
Salads
feeds 10 people
BBQ Chicken Chopped

grilled chicken breast, avocado, black bean salsa, tomatoes, corn red onions, cucumbers, jack cheese, romaine lettuce, crispy corn tortilla strips, ranch dressing

$99.99

Mediterranean

bell peppers, kalamata olives, toasted almonds, tomatoes, feta cheese, red onions, mixed greens, toasted pita, greek yogurt dressing

$60

Shredded Brussels Sprout & Tuscan Kale

Roasted butternut squash, seeds, candy pecans, pecorino romano, lemon & white balsamic vinaigrette

$60

Harvest Quinoa Protein Bowl

roasted beets, candied pecans, seeds, watermelon radish, goat cheese, baby arugula, citrus honey mustard vinaigrette

$60
Sweet
feeds 10 people, ask for seasonal menu dessert